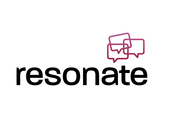 Description
Sales Executive
Are you ready to make your mark in sales and not be limited by rigid structure?
Do you want to be part of the booming enterprise customer analytics industry which is rapidly growing? Showcasing business and strategic value to Australia's C-Suite
Would you like to be part of a high growth Australian enterprise SaaS business?
Reach for the stars (not just the moon) and travel on a rocket ship fuelled by a team focused on winning? Do you have the passion, business acumen and a strong track record of success in sales?
As Sales Executive at Resonate you will be driving strong relationships with leading companies with a focus on revenue & new business.
The ideal candidate will have both a track record of success selling B2B to mid-tier to enterprise clients. He/she should also have a strong entrepreneurial spirit, being an early member of the team they have the opportunity to write their own story, design processes, go to market strategies and input into product roadmaps. You are an independent self-starter who is ambitious to learn and grow their career by exceeding revenue targets and driving customer advocacy.
What you will be doing
Understand Communicate Resonate's Experience management platform's value proposition in the context of the client's needs.
Manage sales lifecycle end to end with the support of the leadership team
Generate leads, qualify and nurture opportunities
Make outbound calls to generate leads
Follow up inbound leads
Bring together various internal stakeholders (Presales, Project Managers,Exec) throughout the sales lifecycle
Build direct strong relationships with customers at senior management levels.
Prepare proposals and responses to RFPs or RFIs.
Give and develop presentations together with internal Resonate , lead sales calls
Be active on social media to help build the Resonate Brand
Participate in conferences and help drive leads and brand
Negotiate contracts and achieve annual sales targets.
Working with and learning from all areas of a scaling business
Chance to make magic and watch those around you make magic
Party!
Requirements
What you are expected to have
3+ years' experience in B2B sales and/or business development
Ability to drive revenue in a defined territory/accounts
Strong outbound calling skills
Experience in consultative selling or similar methodology
Develop and execute against a strategic territory plan
Create & maintain a sales pipeline and report into CRM
Strong verbal and written communications skills with ability to create pitch decks and proposals
Ability to negotiate and manage contractual negotiations
Hungry to learn the Customer Experience and Analytics
Have a consultative sales style with ability to grow domain knowledge
Experience in start-up environment a bonus
You will also have the opportunity to participate in early employee stocks scheme and contribute to your own success. Applicants need to be eligible to work in a permanent position in Australia