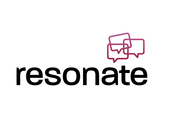 Description
About us:
On the heels of market expansion and growth, Resonate is hiring a Customer Data Analyst to join our Customer Success team and support our clients. Resonate is an Australian Scale-up organisation that has an enterprise Customer Experience (CX) platform (SaaS). The Resonate Voice of Customer and Voice of Employee platform leverages the latest technology including machine learning, text analytics, data visualization etc to deliver actionable insights to leading companies. The company has a range of flagship customers and growing brand recognition in the space.
The role:
We are looking for a passionate Customer Data Analyst who loves data. Someone who values business insights to give our customers the chance to shape and influence decisions for their customer experience programs. You will make sense of complex information and engage with the customer success team to share your insights with customers.
In this role you will:
Work with large volumes of data to understand trends and behaviours
Drive, define, and lead customer insights projects
Discover actionable insights in customer experience data we help measure for our clients
Work closely with the customer success team to present key compelling actionable insights, program results, and findings
Develop positive relationships with our Product, UX, and Customer teams to better understand customer journey, behaviour, and our products.
Requirements
What we are looking for:
2 – 4 years of proven experience, with a deep understanding of customer-focused data analytics and segmentation
Demonstrable solid understanding of statistical models using R, Python, or any other industry standard tools
Ability to create high quality presentations based on your findings and present to commercial or technical stakeholders
Hold a degree in a quantitative discipline such as statistics, mathematics, economics, or computer science
Experience working in an agile environment
Applicants need to be eligible to work in a permanent position in Australia
Do not apply if you are not residing in Australia, you will not be considered for an interview
You'll be challenged every day in this fast-paced environment, and will feel a sense of accomplishment in knowing you are making a difference for our customers.