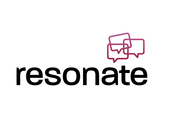 Description
About us:
On the heels of market expansion and growth, Resonate is hiring a Business Consultant to join our client team and support our clients. Resonate is an Australian technology start up that works with enterprise customers to successfully rollout their Customer Experience Programs through our CX platform (SaaS). The Resonate Voice of Customer and Voice of Employee platform leverages the latest technology including machine learning, text analytics and data visualization to deliver actionable insights to leading companies. We work with some of the biggest brands across Retail, Financial services, B2B and have growing brand recognition in the space.
The role:
As a Business consultant, you will be responsible for leading the onboarding of our customers throughout the onboarding cycle to successfully embedd their CX programs. You are someone who nurtures and builds trusted client relationships and will work with internal and external stakeholders in bringing business requirements to life through your expertise, guidance and quality deliverables.
To accomplish this, you should have the passion and skills to set the vision translating business objectives into enticing and actionable recommendations. The Business Consultant will act as a trusted advisor to our customers while aiding their transformational CX journey.
Requirements
In this role you will:
Coordinate and lead onboarding of clients through close collaboration with internal and external stakeholders.
Present key compelling actionable insights, results, and findings to program stakeholders which include Managers and "C" level executives.
Discover and analyse actionable insights in customer experience data.
Onboard and create platform adoption within client organizations in order to drive maximum value for clients
Define business requirements and outcome from client stakeholders in line with our platform capabilities and create clear, concise documentation and presentations based on it.
Display initiative, self-motivation and deliver high quality results aligning to expectations from both internal and external customers.
Have a strong interest in growing your career and actively participate in building our team culture and living out our company values.
What we are looking for:
Proven experience as business consultant or equivalent for 2 years.
Solid oral, written, presentation and interpersonal communication and relationship skills.
Analytical mind with excellent data collection and analysis skills.
Ability to work as part of a team to solve problems in dynamic, energizing environments.
Demonstrated ownership and ability to get the job done.
Understanding and simple articulation of technical solutions to business problems
Ability to coordinate project and manage a plan with all stakeholders
Strong stakeholder management skills both internal and external.
Ability to translate business problems into business requirements respecting how they fit in with the solutions we deliver
Ability to wear multiple hats and learn new skills quickly
You'll be challenged every day in this fast-paced environment and will feel a sense of accomplishment in knowing you are making a difference for our customers.