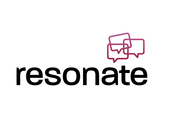 About Resonate Solutions
Resonate is a CX (Customer eXperience) provider, specialised in closed loop feedback programs for leading brands in the Asia Pacific Region. We have a strong enterprise platform (SaaS) in Voice of Customer. We are working leading enterprise across industries including finance, retail, and insurance. Through the use of our cloud-based solutions we enable organisations to consistently deliver exceptional customer interactions, and continually improve their customer experience.
OUR TEAM
Our team is made up of talented individuals, and we invite you to join us in our adventure!
We work hard to make sure we are open and transparent in our communications, because we believe in being a team. We try our best to be good listeners and communicators and we work hard to improve day-on-day.
"At the end of the day we are all people"
At Resonate we understand that our staff have lives outside of work too, and we aim to ensure the best work/life balance for everyone in the office. To make sure we are making Resonate a great place to work we make sure to celebrate our wins and our people.
We work hard, but we also know how to have fun!
If you want a place to grow and develop whilst having fun, then make sure to give us a shout.